Tone of Voice Orchestra
Tone of Voice Orchestra 2022
This ten piece powerhouse of a band straddles the divide between  Scandinavian roots, folk-fusion and jazz. An unconventional instrumentation (including 4 singers) and genrefluid songwriting create a unique sound full of infectious hooklines and shamanic beats.

Lyrics in English 
All songs by Trinelise Væring & Fredrik Lundin

Producer: Dennis Ahlgren
Released: Mar. 11. 2022
Formats: Vinyl, CD & digital
Label: Stunt Records/Sundance Music
Genre: Indie-Folk / World-Jazz
Du går ind ad en Dør
Trinelise Væring 2018
Soul and Americana infused songwriting with horn section and Hammond Organ.

Lyrics in Danish 
All song by Trinelise Væring

Genre: singer-songwriter / Soul / Americana
Producer: John Raham
Formats: Vinyl, CD & Streaming.digital
Label: Word for Word Records






Go to shop.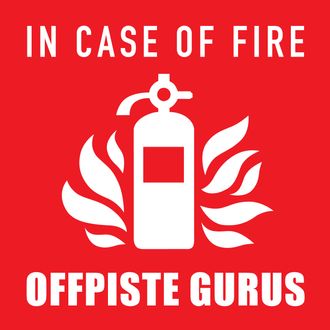 In Case of Fire
Offpiste Gurus
In Offpiste Gurus' music the singer-songwriters predilection for storytelling meets with the blue toned cool which Scandinavian Jazz is so famous for. Offpiste Gurus "pull together the pop sensibilities of the indie world with the slow soulful lilt of the jazz ensemble".(Blog: Nordic Spotlight)

Lyrics in English
All songs by Trinelise Væring & Fredrik Lundin

Producer: Nikolaj Nørlund
Released: Nov. 1. 2015
Formats: CD & digital
Label: Enja/Yellowbird
Genre: Indie-jazz

Go to shop
Oh Purity (EP)
Oh Purity: Væring / Berg / Barokksolistene 2014
Award winning song cycle written by Vaering and pianist and composer Jonas Berg, orchestrated with baroque instrument in the hands of one of Europe's finest baroque ensembles, Barokksolistene, headed by the Norwegian solo violinist Bjarte Eike.
This album was also the focus of the documentary "Oh Purity in Watching Landscapes".

Lyrics in English
Music by Trinelise Væring & Jonas Berg

Genre: Indie-baroque
Producer: Joakim Milder
Release: 2014
Formats: Film & digital
Label: Word for Word Records

Go to shop
Umanérlig
Trinelise Væring
This is Værings second indie rock-pop album in Danish. Based on the classical rock format electric guitars, bass & drums.

Lyrics in Danish
All songs by Væring.

Genre: Indie-pop-rock / singer-songwriter
Producer: Dennis Ahlgren
Released: 2011
Formats: CD & digital
Label: Word for Word Records

Go to shop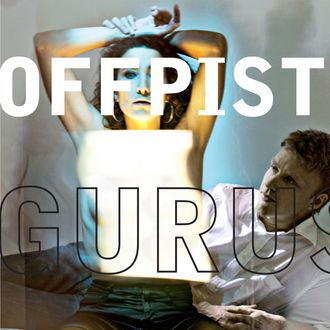 Offpiste Gurus
Offpiste Gurus
This the first Offpiste Gurus album draws inspiration from a.o. Tom Waits and Ricky Lee Jones while adding jazz elements. Offpiste Gurus presents an original take on Scandinavian a mix of blues, indie-rock and jazz with vocal, saxophone and guitar trio.

Lyrics in English
All songs by Trinelise Væring & Fredrik Lundin.

Producer: Rune Borup
Released: 2010
Formats: CD & digital
Label: Stunt Records / Sundance Music
Genre: Indie / jazz

Go to shop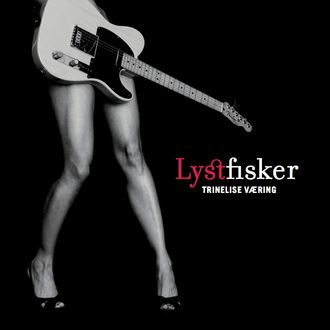 Lystfisker
Trinelise Væring
With this album Væring changed her musical course. This indie-rock / singer-songwriter album is her first in her native tongue Danish. It is based on the classical rock format el. guitars, bass & drums and her first album without any jazz influences.

Lyrics in Danish
All songs by Væring.

Producer: Kæv Gliemann
Released: 2008
Formats: CD & digital
Label: Word for Word Records
Genre: Indie rock / singer-songwriter

Go to shop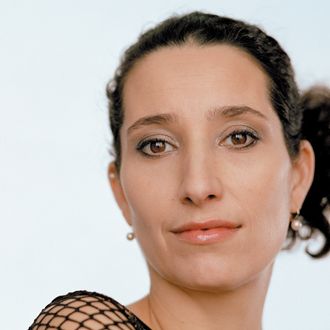 Trespassing
Trinelise Væring
This album marks the beginning of her musical journey away from jazz . An originally angled fusion of contemporary rock/pop and groovy modern jazz injected with the singer-songwriter tradition and its emphasis on lyrics. Played by el. guitar, keyboards, bass and drums.

Lyrics in English
All songs written by Væring.

Producer: Kæv Gliemann
Released: 2003
Formats: CD & digital
Label: Stunt Records / Sundance Music
Genre: Indie rock / jazz

Go to shop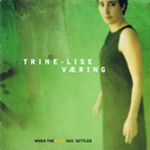 When the Dust Has Settled
Trinelise Væring
The last of three albums based on the Jazz piano trio format. This time featuring Carsten Dahl Johannes Lundberg and Peter Danemo + string quartet. It is a chamber jazz heavily influenced by the singer-songwriter tradition with it's emphasis on lyrics and melody.

Lyrics in English
All songs written or co-writtten by Væring.

Producer: Joakim Milder / Trinelise Væring
Released: 2000
Formats: CD & digital
Label: Stunt Records / Sundance Music
Genre: Acoustic jazz / singer-songwriter

Go to shop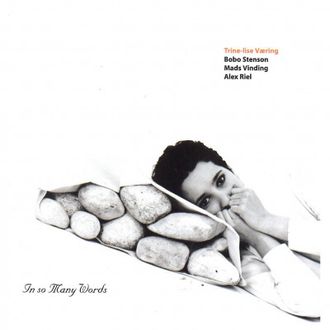 In so Many Words
Trinelise Væring with Bobo Stenson, Mads Vinding, Alex Riel
Værings second "jazz" album with this pianotrio of Scandinavian jazz giants orchestrated with additional strings, horns, tablas, Spanish guitar, etc.

Lyrics in English
All songs written or co-written by Væring. Except a the two  standard tunes Detour Ahead and My Favourite Things.

Producer: Trinelise Væring
Released: 1997
Formats: CD & digital
Label: Stunt Records / Sundance Music
Genre: Acoustic jazz / singer-songwriter






Go to shop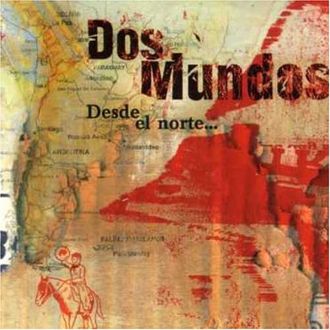 Desde el norte
Dos Mundos, Trinelise Væring, Fredrik Lundin, Tangoorkestret
"Desde el norte" (coming from the north) lets the vigour and charisma of the Latin-American and Spanish music meet the improvisational freedom and the lyricism of the Scandinavian Jazz. Including several songs associated with the great Argentine singer Mercedes Sosa Ochestrated by Fredrik Lundin for this special ensemble including marimba basscalrinet and violin a.o.

Lyrics in Spanish
Written by multible composers including Ariel Ramirez, Gustavo Legiuzamon, Violeta Parra
Orchestrated and Arranged by Fredrik Lundin.

Producer: Fredrik Lundin , Ture larsen
Released: 1997
Formats: CD & digital
Label: Stunt Records / Sundance Music
Genre: Latin American roots / Jazz

Go to shop