In Case of Fire / Offpiste Gurus
"

Truly original and far beyond limits of what is jazz, rock punk, rockabilly and experimental (…)This is an album, you need to hear over and over again too really fathom, how far ahead Lundin and Væring are." - Peter Rahbæk
— Jazz Special (DK)
"

The laid back expression, lets Trinelise shine as cool as a Danish Rickie Lee Jones" - Kim Skotte
— Politiken (DK)
"

Yet another brave and uncompromising artistic riot against rigid genres (…) the brass, the voice, the rhythm – dusty, trashy, sophisticated and dynamic – the way it is comes together is unorthodox, but it works in a very convincing way () Offpiste Gurus stand for brave and serious determination." - Ivan Rod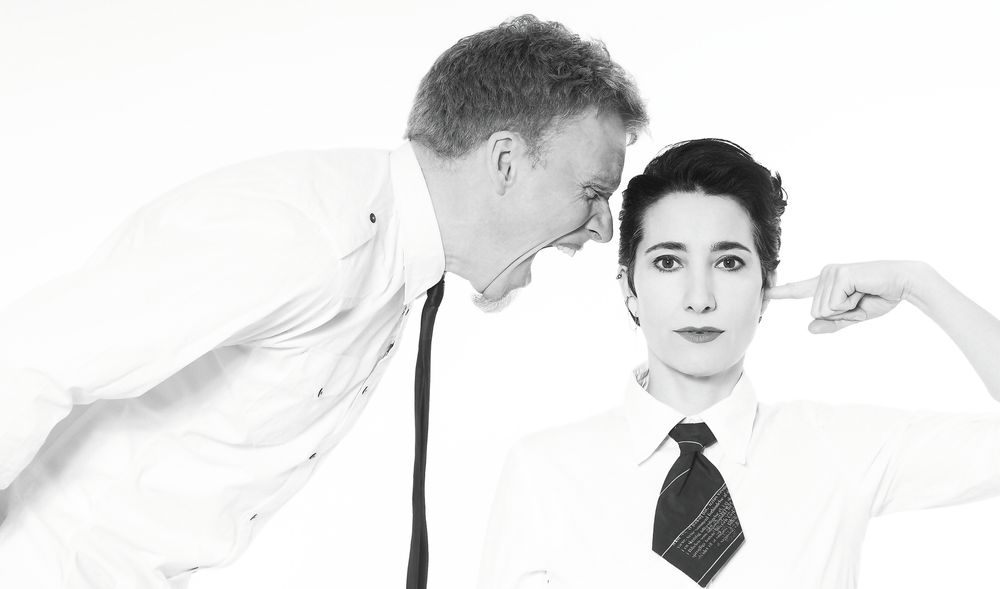 About Offpiste Gurus

Just like the off-piste skier, who seeks out the untouched snow of the cross country trails, Offpiste Gurus criss-cross through a variety of musical landscapes along roads less travelled as well as down well lit pistes. 

In Offpiste Gurus' music the singer-songwriters predilection for personal storytelling meets the unique blue toned cool which Scandinavian Jazz is so famous for. 
The songs are set in tight, delicate arrangements, that cut to the core of each song.
Ultimately this is grooving, hand played and primarily acoustic music, played by an unorthodox line-up of voice, saxophone, bass, drums, mens choir and banjo with glimpses of brass, vibraphone og piano.
It is sophisticated, it's rough, it's full of contrasts, and above all a perfect offset for Værings beautifully unvarnished voice which generously shares stories and observations from the adult life arena.

Offpiste Gurus are: Trinelise Væring - Vocal and banjo / Fredrik Lundin -  Saxophones, flutes  and backing vocals / Thomas Vang - Bass / Jeppe Gram - drums, percussion and backing vocals.

2023 the band is not active for the time being.
Album info
In Case of Fire is Offpiste Gurus' 2nd album.

1. Nickname and Shoe Size 4:41
2. Wouldn't Be the First Time 2:35
3. When Pigs Fly 4:18
4. Accidentally on Purpose 4:27
5. In Case of Fire 3:18
6. One and Lonely 4:34
7. Are You One of Those Guys? 3:16
8. Big Girl 3:41
9. Trip to the Moon 3:16
10. Submarine 3:24
11. Love Is an Old Toyota 3:54

All songs by Væring/Lundin
Line up:
Trinelise Væring - vocal and banjo.
Fredrik Lundin - tenor- and baritone saxophones, bassflute, piano, Fender Rhodes and backing vocals. Thomas Vang - Höfner bass, Fender Rhodes bass, doublebass, violin and backing vocals.
Jeppe Gram - drums and percussion, vibraphone and backing vocals.  

Album Guests:
Maj Berit Guassora - trumpet
Mia Engsager - trombone 
Jakob Munck - tuba og bass trombone

Producer: Nikolaj Nørlund
Released: 2015
Formats: CD & streaming
All songs by Væring/Lundin
 
Download booklet & Lyrics
In Case of Fire on Spotify