Bio (English)
You can read about/listen to the albums I mention in the following, under "Albums"  tab in the general menu.
If you want a bio in bullet points or to download a mini-bio scroll down pass the  "prose" :-)
 
MY CV as"told" by me.
From much acclaimed jazz diva to guitar based singer and songwriter.
I started my musical journey on the Scandinavian Jazz scene back in the 90ies as a vocalist, songwriter and bandleader with Scandinavian jazz masters such as Bobo Stenson, Mads Vinding, Alex Riel and Carsten Dahl in my bands.

Touring with these older and more experienced musicians was a fantastic school for me. I grew as an artist,  as you do when you are fortunate enough to work with really geat musicians. I also learned the ropes in regards to being a band leader and how to comunicate my musical ideas.
I released 3 piano trio albums in my own name (with English Lyrics) between 1995-2000.  Sofisticated acoustic vocal jazz, original songs with a destinct Scandinavian tone.

I still meet colleagues arround Scandinavia, who come up and tell me that my first two albums meant a lot to them, because I was writing my own songs, didn't fill my sets with standard tunes, and was still considered a successful a jazz artist.

With the art-rock influerede Trespassing  album(2003) – my musical trajectory changed as I started exploring other genres.

"When I Close My Eyes (1995) and In So Many Words (1998) (...) Vaering emerged as a poet, musician and vocalist, with a pure, technically assured and expressive voice. Her songs have well defined structures, with many twists and turns in harmony and phrasing. While not your typical jazz singer, Vaering writes music that is unmistakably jazz" All About Jazz 2006

"Danska Trine-Lise Væring är Skandinaviens främsta jazzsångerska och i världsklass."
My 1998 album In so Many Words were pronounced jazz album af the year in Svenska Dagbladet Dec. 1998.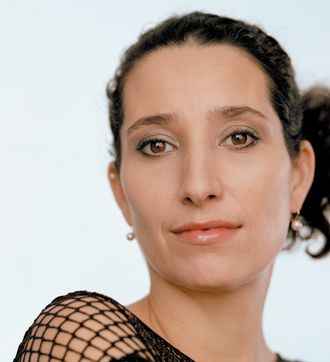 Embracing my Danish Language
On a tour in Australia in 2000 where I toured with my English songs, I got to feel what it was like to sing in the language that people atually spoke. I never had that kind of response on my lyrics back in Denmark, and so I decided I would at some point write a repertiore in Danish.

From 2005 to 2007 pulled the plug on my solo-jazz-carrier, and took some time off to think about what I really wanted to dodo with myself and my songwriting. As a result, bought an electric guitar, wrote myself a new repertiore in Danish, which turned out to be not only a change of language but also musical style.

Lystfisker (2008) and Umanérlig (2011) is written over the clasical rock format electrick guitar, bass and drums.
Both of those albums are devoid of jazzinfluences. 

My most recent album in my my own name Du går ind ad en dør (2018) is recorded with the band I still work with. We are 8 including Hammond organ og 3 horn, an instrumentation that brings jazz references in my sound.

"One of our most fascinating and daring female artists" Klaus Lynggaard in Information 2011
"One of the most persistently personal songwriters singing in Danish". Kim Skotte i Politiken 2011.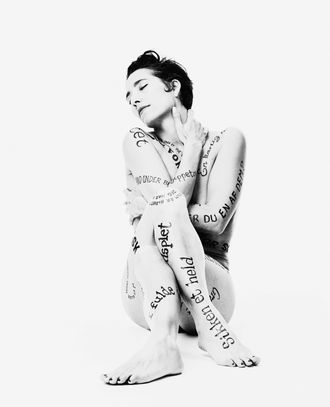 Fredrik Lundin, my musical soulmate.
As great as it feels to have my own band, where I make all musical decisions, it is also envigorating to co-write and create music  with others. 
"My" very first album People, Places, Times & Face (1992) was a close teamwork with my husband and musical soulmate jazz sasophonist Fredrik Lundin. Back then in 1991 it made sense that I wrote the lyrics and he wrote the music.
In 1997 we made the album Dos Mundos / Desde el Norte most in which a.o. included our interpretations of songs associated with the late Argentinian roots singer Mercedes Sosa.

In the '00s we had children in the house, touring together was difficult, and since this time also coincided with my
reinvention of my own carrier, and my journey away from jazz our musical roads didn't cross much.
As our children grew older, we found ourselves plotting new projects together again.

We started the band Offpiste Gurus (albums: Offpiste Gurus 2010, In Case of Fire 2016), and wrote a repertiore inspired by Rickie Lee Jones og Tom Waits, artists we both admired.
When co-writing these songs the "devision of labour" from our 20'ies with me on lyrics and Fredrik in charge of all music no longer made sence. So from then on to present day, we are more equally invested in writing the music as well.

"Rather than the young grandchild of Billie Holiday she is more likely to be the dreamy headstrong daughter of Tom Waits" (…)Fascinatingly unorthodox yet catchy" JazzThetik (DE) 2016. 
"As cool as a  Danish Rickie Lee Jones" Kim Skotte in Politiken 2015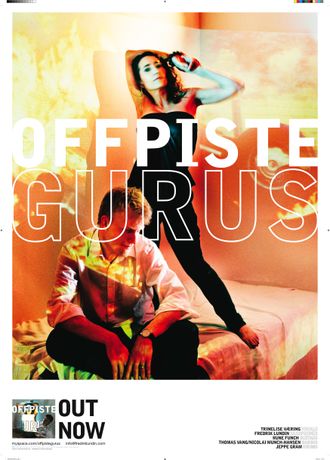 Fruitful collaborations
Another collaboration I am very proud of is Oh Purity,  which is a cicle of Songs I co-wrote with  Swedish pianist  Jonas Berg. We orchestrated our songs with baroque instrument, wind (Dulcian and Oboe) as well as baroque violins.
We played a small handful of festivals between 2010-2014 with the solo violinist Bjarte Eike's internationally acclaimed, award winning baroque ensemble "Barokksolistene".

The Oh purity song cicle is released as digital EP only, Yet the production as well as concert, was also the focus of at documentery produced for the Danish National Television DR-K. You can watch Oh Purity in Watching Landscapes (with subtitles) on Youtube or right here via this website.
Jonas and I revieved and honorary award from the Danish Arts Council for the song cicle.
"A hauntingly beautiful and innovative meeting of genres" Christian Munch-Hansen under 5 ♥ ♥ ♥ ♥ ♥ i Politiken 2014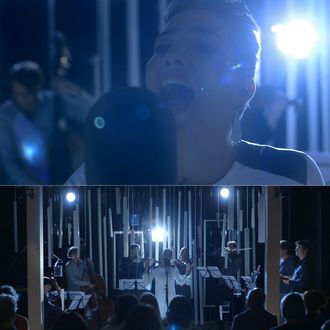 2022

was all about Tone of Voice Orchestras

In March 2022 our self titled Tone of Voice Orchestra album came out to more than 45 exceptional international reviews and airplay in 25 countries.
TOVO, my musical home away from home, is a band I lead and write for with Fredrik Lundin. 
The music we have written for the band sits in the borderland between folk, jazz, roots/world.
 
We won a DMA (Danish Music Award) as Vocal Jazz Release of 2022. We were also nominated in 3 roots categories, which again proves genrefluid nature of the band and our music.
Much more on TOVO under the Tone of Voice Orchestra and Album tab in the menu.

Let me share one of my favorite review quote because very eloquently describes the myriad of inspirations that the journalist hear in our music.

"What do you get if you cross radio hall, echoes of Jazzmeia Horn, Solange and Middle Eastern vocals with folk music, sea shanties, the woody stretched bounce of Henri Texier and swoons across the Turkish border? I'll tell you. You get the soulfully lush, quasi-classical transglobal collaboration between the Danish indie singer-songwriter Trinelise Væring and award-winning saxophonist Fredrik Lundin; helped by an expanded cast of singers and eclectic musicians." MONOLITH COCKTAIL (UK) 2022.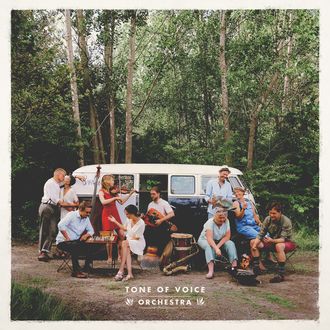 Two albums on the way
As I write this (Febr. 23) my band and I are working on the follow up to my Du går ind ad en dør album from 2018 with lyrics in Danish.
We are halfway through, and I need to write a few more songs, and we need a couple of days more in the studio.
We are looking forward to share some singles. First single from the album "Hey Gud" is out Febr. 2024.

In April I will take my guitar and 12 of my songs with lyrics in English and fly out to Vancouver, Canada, to record them with producer John Raham with a Canadian crew in his Vancouver Studio.
The last couple of years I have enjoyed listening to alternative country and American roots music. I hope this album with the Canadian band, will have some of that vibe.

For now, it has not been decided which of these two albums will come out first.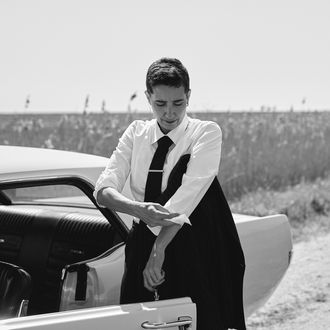 At home in the borderland between the genres.
I started out playing with Jazz musicians, and jazz is still a genre close to my heart, however nowadays it is just one of several genres I get my inspiration from.
I no longer think of myself as a jazz vocalist, but rather as singer and songwriter. With the bands I work with my primary my focus is always that the setting features  my songwriting in a meaningful way.

All the bands I am involved with somehow work in the borderland between several genres. I like to challenge myself and my musicality in multifaceted musical environments, because in that musical no man's land, l find the space for working with many different musical statements, some of which sound completely fresh because no one navigated that particular path before.
Whether my bands and albums in the end are "sold" as indie, jazz, folk or even roots music, is not important to me.
"She (Væring) has over the years again and again shown her currage and her capacity for stepping into high quality and serious musical settings with a carrier that for many years has moved along the edges of the genres." 
Her unfailing sense of style, and feeling for eloquent nuances in her lyrics and not least the richness of her vocal sound makes Vaering a distinctive and extraordinary voice as well as a unique song-writer on the Scandinavian music scene."  Christian Munch-Hansen 2014 i Politiken.
Bullet point bio for Trinelise Væring
Trinelise Væring: Danish singer-songwriter (Vocalist, composer & lyricist) bandleader, guitarist, music journalist a.o.

Discography:
TLV har released 13 albums between 1993-2022.  7 albums as  bandleader,
vocalist, songwriter and orchestrator released in her own name. 6 further albums  have been co-written and released under various band names.
2022 "Tone of Voice Orchestra" (w. Lundin and band) 
2018 "Du går ind ad en dør" (Trinelise Væring)
2016 "In Case of Fire" (w. Lundin og Offpiste Gurus) 
2014 "Oh Purity" (w. Jonas Berg og Barokksolistene)
2011 "Umanérlig" (Trinelise Væring)
2010 "Offpiste Gurus" (w. Lundin and Offpiste Gurus)
2008 "Lystfisker" (Trinelise Væring)
2003 "Trespassing" (Trinelise Væring)
2000 "When the Dust Has Settled" (Trinelise Væring)
1997 "In So Many Words" (Trinelise Væring)
1997 "Desde el Norte" (w. Lundin og Tangoorkestret, Dos Mundos)
1995 "When I Close My Eyes" (Trinelise Væring)
1993 "People Places Times & Faces" (w. Lundin and band) 
More on each of these albums under the  ALBUM tab in the general menu.
Awards and nomination
2022 Win:  Danish Music Awards: Vocal Jazz Album  2022 (Tone of Voice Orchestra )
2022  4 nominations Danish Music Awards nominations for the Tone of Voice Orchestra album "New Roots artist/band",  "Roots composer", "Roots Track"
2022 Recommended for GAFFA PRISEN 2022 in the Categories "This Year's Danish band", "This Year's Danish release", "This Year's New Name" (Tone of Voice Orchestra )
2019 Recommended for GAFFA PRISEN 2019 in the Category "This years Danish solo artist" for "Du går ind ad en Dør"
2015 Nominated for the 15th Annual INDEPENDENT MUSIC AWARD (Jazz with vocals album) (Offpiste Gurus) (USA)
2014 Recommended for the GAFFA Prize 2014 in the category "Female Artist of the Year" for Oh Purity
2013 Årets Ildsjæl DMF-pris (peer prize)
2010 Awarded best releases/production of the year for the original song circle to OH Purity by Danish Arts foundation.
2008 Thøger Olesens first prize for the lyrics of the song Thorkil og Ulla (Lystfisker)
2000 Danish Music Award Jazz nomination. "Surprise of the Years"
1998 Danish Arts Foundation annual award for best releases for "In so Many Words"s 
1997 "Jazz release of the year" in Svenska Dagbladet
1993 Grammy-nomination "Jazz album of the year" for "People, Places, Times & Faces"
93-2022 Grants
Numerous grants from  Danish Arts Foundation in support of her work with music and lyrics, as well as composers grants for works commissioned by other ensembles.
Live 
Through the years Vaering has played festivals og clubs with many different ensembles, from duos and small-groups to bigbands and large chamber orchestras with
 concerts in Denmark, Sweden, Norway, Germany, Belgium, France, Scotland, Polen, Lithuania, Hong Kong & Australia.  
In recent years with her own bands and her repertoire in Danish, she has primarily played in Denmark , whereas with Offpiste Gurus and Tone of Voice Orchestra she has been active outside of Denmark.
Bands 
2019-  Tone of Voice Orchestra  
2017-  Eget band (Maj Berit Guasorra, Mia Engsager, Fredrik Lundin, Otto Sidenius, Martine Madsen, Anders Provis, Jeppe Skovbakke) 
2007-16 Offpiste Gurus (Fredrik Lundin, Thomas Vang, Jeppe Gram) 
2010-14 Oh Purity (Jonas Berg, Johannes Lundberg, Bjarte Eirke, Barokksolistene) 
2009-12 Eget band (Andreas Kaehne, Mike Taagehøj og Bjørn Heebhøl) 
2006-09 Eget band (Rune Funch, Eva Skipper, Anders Holm) 
2002-05 Eget band (Thor Madsen & Jonas Berg m.fl.) 
2000-02 Duo (Jon Balke) 
1998-2002 Eget band (Carsten Dahl, Johannes Lundberg og Peter Danemo) 
1994-2000 Dos Mundos (Fredrik Lundin & Tangoorkestret m.fl) 
1992-2000 Eget band (Bobo Stenson, Mads Vinding og Alex Riel) 
1992-94 People Places Times & Faces (Fredrik Lundin, Audun Kleive, Palle Dannielsson m.fl.) 
Performed with 
SwedishBobo Stenson, Esbjørn Svenson, Jakob Karlzon, Joakim Milder, Rune Carlsson, Palle Dannielsson og Peter Danemo. 
Norwegian: Jon Balke, Audun Kleive, Bjarte Eike. The Italian pianist Enrico Pieranunzi, Spanish Albert Bover 
and Mario Rossy and her fellow Danes: Fredrik Lundin, Mads Vinding, Alex Riel, Carsten Dahl, Kenneth Knudsen, Jakob Fischer. a.o.
She has been a guest soloist with a.o New Jungle Orchestra, Bobo Stenson Trio, Lars Jansons Trio, Mads Vinding Trio, the Cross 
Over Ensemble, Jon Balke, Baroque Fever, Athellas Sinfonietta, Fredrik Lundin Overdrive, Tiptoe Bigband, Klaipeda Chamber Orchestra and the Danish Radio Big Band.
Education & more 
TLV has studied six years in the architecture department of the Royal Academy arts in Copenhagen. She has studied music at the New School in New York. She has a masters degree in "Professional Communication" from Roskilde Universitet (2014) 
TLV has taught vocal and/or songwriting/composition at the Rhythmic Music Conservatory in Copenhagen, Vestjysk Musikkonservatorium and Musikhökskolan i Malmø (SV) a.o
TLV has been on the board of several Danish music organizations.
TLV is active a music critic and writer for GAFFA Magazine, POV-International.
She has been an active debater in newspapers, TV and radio, when the debate relates to politics around music and arts and the living conditions of artists.
She has been a TV critic  DR.2 TV program " Smagsdommerne".
TLV is on and off working with PR for a smaller labels and colleagues.